Try and find all 10 differences. You will have to describe exactly what the difference is in your reply.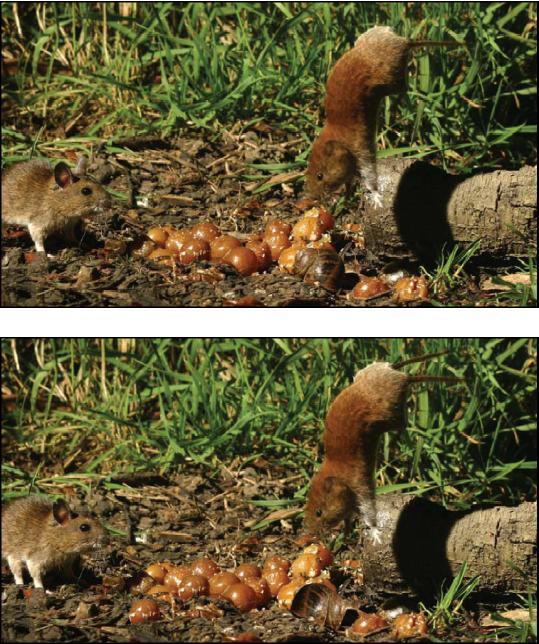 Thank you to the Woodland Trust for this image! For more great activities visit the Woodland Trust Homepage by clicking this link:
http://www.naturedetectives.org.uk/
Ithink that the snail is crushed in the seconed one,the jumping squirlle has two feet and there are a small a mount or nuts(i dont like the mouse).
The mouse has two spikes and the snail is crushed.
The ones that i can see the most are:the rats ear,the snail shell,the animal in the airs legs and the other conker near the rat.[Only 4]
I can only see things: the shell, the brown mouse has two legs showing, the mouse's legs( jumping one), one only has two whiskers, the brown mouse's ear!! I do not really like this photo as I don't like mice! ARGGH!
Ok, there are 10 differences to spot, some of you I think have found some but without being able to point at the picture you have to make 'comparative statements' and then list them:

1) The mouse on the right, in the bottom picture, seems to have two tails WHEREAS the mouse on the right on the top picture only has 1.
2) The snails shell has been flipped from left to right.
3) ...
---
Permissions in this forum:
You
cannot
reply to topics in this forum